Provisional dates for the first 4 races of the 2021/2022 Prom Run series are 16/9, 28/10, 25/11 and 16/12
Great progress is being made with the vaccination roll out and we are very hopeful that we will be able to put on the 21/22 prom series starting with the first race in September.
More detail regarding the changes that we need to make to ensure a safe running of both the 5 mile and junior events will follow shortly.
Weston AC
Details below for 19/20 series for info only full info for 21/22 will follow
1 Mile Junior Prom Race
Race start times
School Years up to 7 18.30pm
School Years 7-11 18.45pm
IMPORTANT
The race HQ is at the Bay Cafe in the Tropicana, Marine Parade, W-s-M, BS23 1BE. Please use the pedestrian crossings when crossing Beach Road. Parking is available along Marine Parade at a cost of £1.50 after 6pm.
5 Mile Series Click Here to enter online
5 Mile Series – Click Here for a paper entry form.Important please note that on line entries close a few days before each race to allow us to prepare race numbers. However you can still enter on the night at race HQ using this paper entry form.
Race Dates
Race 1: 19 September 2019
Race 2: 24 October 2019
Race 3: 21 November 2019
Race 4: 19 December 2019
Race 5: 16 January 2020
Race 6: 20 February 2020
Race 7: Cancelled
Race 8: Cancelled
Race 9: Cancelled
1 Mile Prom Run Series
Details of the One Mile Prom Run Series will follow.
A link to previous month's 1 Mile Prom Runs are below.
October 2019 One Mile Prom Results
November 2019 One Mile Prom Results
December 2019 One Mile Prom Results
January 2020 One Mile Prom Results
February 2020 One Mile Prom Results
5 Mile Prom Run Series
The Weston Prom Runs are an annual series of 9 five-mile races, held under ARC rules, covering two laps of the famous Weston-super-Mare promenade. Races start on the promenade near our new race HQ, the Bay Cafe in the Tropicana, Marine Parade, W-s-M, BS23 1BE. Start time is 7:30pm. Runners can enter the complete 6 race series and/or individual races. All standards of runner take part – so don't be put off if you are a new runner.
Facilities
Refreshments and toilets are available at the Bay Cafe in the Tropicana, Marine Parade, W-s-M, BS23 1BE (Race HQ). This will also be the venue for the post race prize presentations. Large car parks are nearby. We regret that there are no changing or shower facilities available.
Entry Fees
GBP 27.00 for the whole 6 race series (or GBP 24.00 if you enter before 1st September) or GBP 6.00 for a single race (please add an extra GBP 2.00 if not ARC affiliated).
Prizes
Spot prizes
Male: Senior Male, MV40, MV50 and MV60
Female: Senior Female, FV40, FV50 and FV60
A voucher to the value of a new pair of running shoes for first overall Male & Female series winners
– Vouchers for the 2nd and 3rd overall Male & Female series winners
– Vouchers for category winners
The age category a runner belongs to for the Series is defined as their age as at date of first Series Race. E.g. Age as at 20th Sept 2018 for the 2018-19 Series.
Series Competition
We are currently working on a solution to the series category results and will post them here soon.
You can see a running total of points for individuals here up to Feb 2020
Team Competition
Overall Team Results up to and incl. Feb 2020
All Teams:
If less than four runners (only 2 of each Male and Female in Mixed) compete in any individual race, then the score used for each of the missing team finishers is the total number of runners competing in that particular race.
The winner of each team category will be the team with the least number of points accumulated across all six races in the Prom Run Series.
The Team prizes are worked out from all 6 races.
There are four team categories: Senior Male, Mixed, Male Vet and Female.
Teams must be entered no later than 24th October 2019.
Please use form to register for Team competition:Team Entry Form

Important Note
Note that the race number system for the 2019-20 series will be the same as the last series. All competitors who enter the series will be issued with one number for the whole series. Runners must keep their number and re-use it in all races in the series. Runners who enter on the night must still go to Race HQ prior to the race start to collect their race number. All applicants can collect their numbers from the race HQ.
Race Sponsors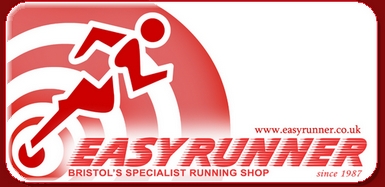 Next Race Details
Entry Details for next installment of the Weston Prom Run have yet to be finalised. Please check back later for further information.